David Beckham Stole James Corden's Thunder During An Audition For James Bond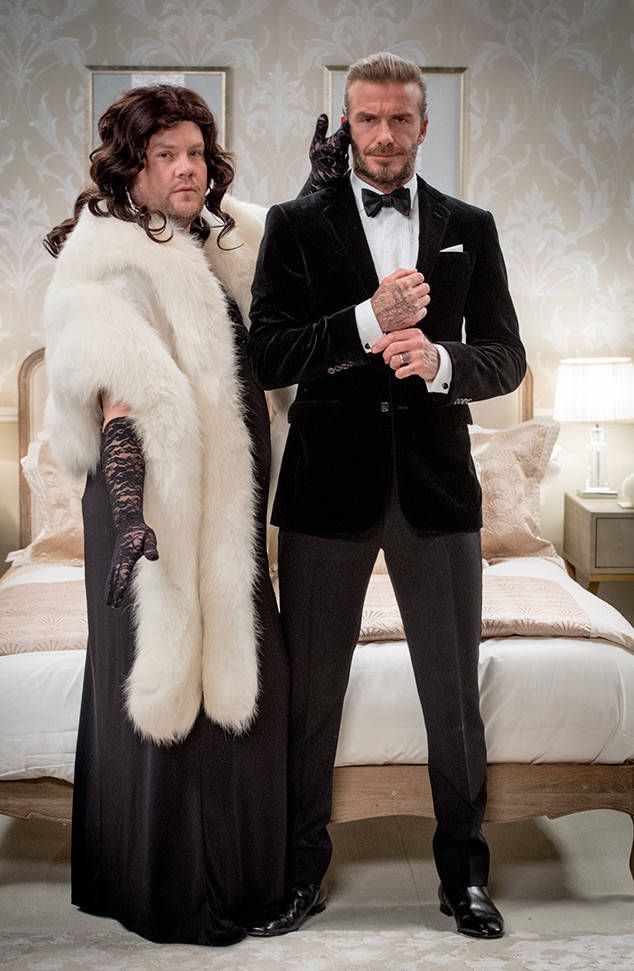 The Late Late Show is not The Late Late Show if there is no some competition. There was a little competition prepared for David Beckham when he attended.
The star and James Corden, the host, were put to the test in an audition. That was the latest installment of the classic franchise. However, it seemed that the football starhad the upper hand from the very beginning.
James asked if the star knew that was an audition for James Bond.
The two had to shoot a sequence in a Bond-style suit first. David had a classic gent in his black velvet tuxedo while James appeared in a periwinkle ruffled ensemble. Who has switched out his suit?
Then they had to act alongside a love interest. Beckham and Corden had to be suave in usual Bond fashion. David stole Corden's thunder by interruption at the wrong time. So, the actress chose Beckham.
During the time when Beckham was romancing the lady, he saw a disguised James in a wig and dress! Obviously that look threw him.
Then the two realized they should not be enemies, but should be working together.
Beckham admitted that he loves Corden.
2017-06-12