Daisy Ridley hard to cope with the glory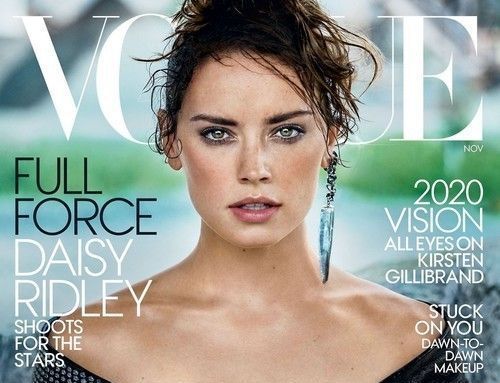 Hollywood beauty Daisy Ridley adorned the pages of the November issue of the American edition of the magazine Vogue.
The actress told reporters that she applied for help to a psychologist, as she will cope with the glory. Daisy in a moment became famous after the role of Ray in "Star Wars". The girl started to get stressed by the flood of glory. Fans came to her house to get an autograph. The actress herself began to worry that she could not adequately play in the new film "The Last Jedi". Specialist helped Daisy come to the decision that life is not meant for fear, but for joy.
As early as December 14, we will be able to evaluate the girl's new job in Star Wars. And since November 9 on the big screens the screen version of the detective Agatha Christie "Murder in the Orient Express" starts. In the film Kenneth Bran Ridley played along with Michelle Pfeiffer, Judy Dench, Penelope Cruz, Willem Defoe, Johnny Depp and other actors.
2017-10-13