Cristiano Ronaldo And His Sons: How To Be Number 1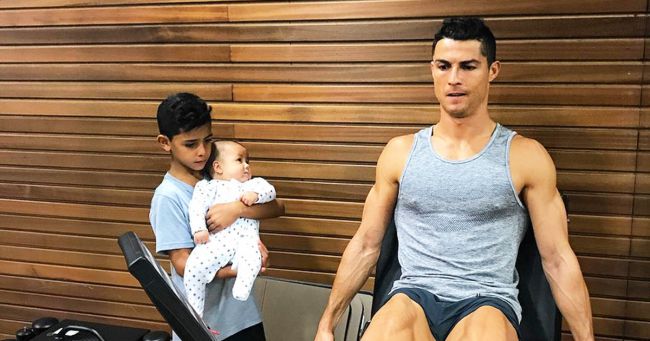 Cristiano Ronaldo uploaded a snap on Instagram. It shows his finely chiselled legs. Ronaldo also wrote an inspiring message to his kids.
The soccer star made a caption to the photo in Portuguerse, his native language: "Ensinando aos meus 2 filhos com talento, trabalho e dedicação e a única forma de chegar a ser o número 1".
If to translate from Portuguese, his message says: "Teaching my two sons how talent, work and dedication are the only way to become No. 1."
Cristiano has 3 kids: fraternal twins Eva Maria and Mateo and Christiano Jr. Now Georgina Rodriguez, his girlfriend, is pregnant with their 1st child together.
2017-10-29