Cristiano Ronaldo And His 'Cute Barbies'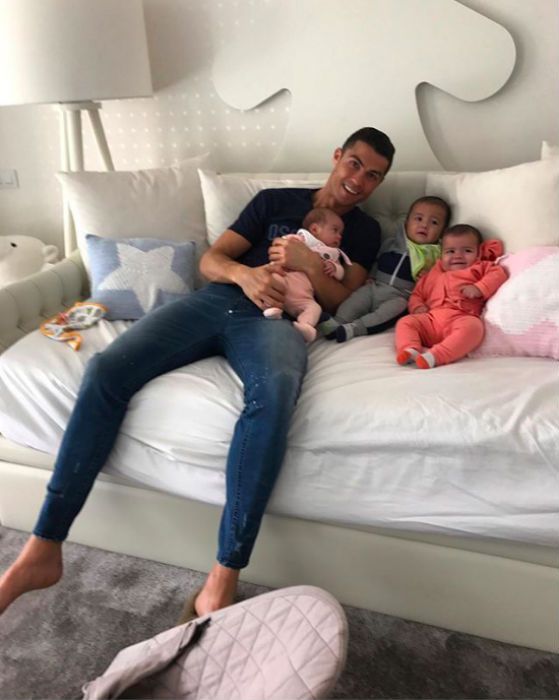 Cristiano Ronaldo uploaded a cute photo of his children. It looks like the father of four is not scared of fatherhood. He looks really happy in the photo with his daughters.
The sportsman boasted a nice snap of himself and his 3 youngest kids on Instagram. He is all smiles on the photo where he is holding his new-born daughter Alana Martina on his lap. Meanwhile his twins, 5 moths, are next to them.
The twins were born in June vi surrogate. Besides, Ronaldo has a son. His name is Christiano Jr. and he is 7 years old.
The star himself jokes of the photo that he has "stuck" with all 3 of his "cute barbies".
2017-12-29