Colton Haynes And His Boyfriend Jeff Got Engaged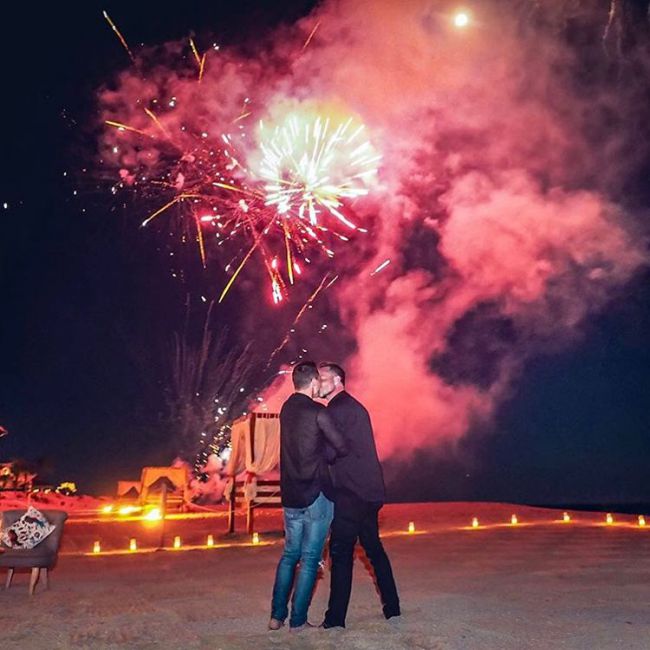 Colton Haynes got engaged! The Teen Wolf star shared on social media that Jeff Leatham, his boyfriend, made him a proposal on the beach at Las Ventanas al Paraíso in Los Cabos (Mexico). This happened on March 11. Jeff is a celebrity floral designer.
The 28-year-old Colton said yes. He uploaded a shot of himself and his 46-year-old love. They are sharing a kiss on the beach. There are fireworks in the background. Haynes told he could not believe his eyes and called Jeff the sweetest person in the world.
Leatham commissioned Cher to make a video message. The message was projected on a huge screen on the beach. The 70-year-old music star said "I got you babe" in the video.
The video was posted by the florist on Instagram the next day. He thanked Cher for the help.
The Arrow star has boasted his engagement ring on social media. He announced about his sexual orientation last May.
2017-03-13