Chrissy Teigen Wants Hi-Res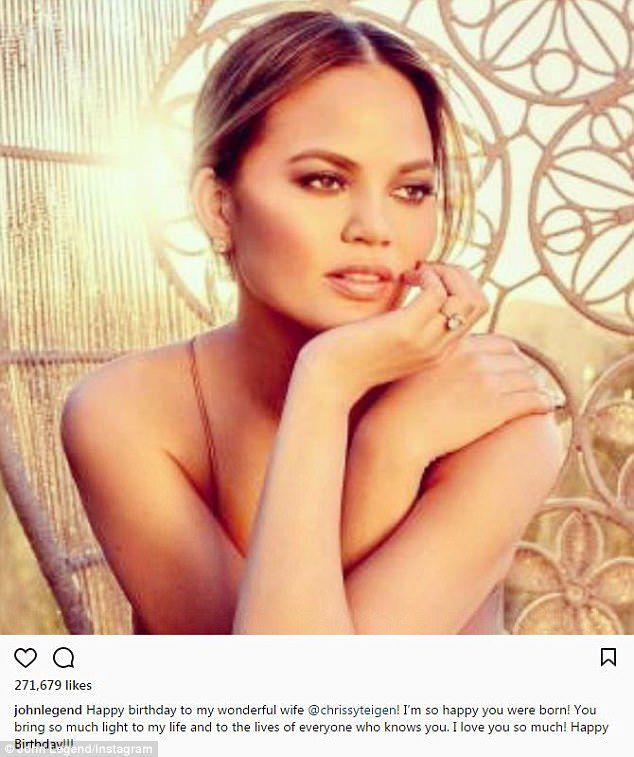 Chrissy Teigen is celebrating her birthday. She turned 32. Meanwhile John Legend spread some nice birthday wishes on the Web.
John wrote he is happy that Chrissy was born. According to him, she brings light to his life and the lives of others.
However, Teigen decided to have some fun with her husband's message. She wanted John to choose another photo: "How about a hi-res", suggested Teigen. In less than 3 hours 2,000 admirers liked her message.
As you may know, the star loves trolling John on the Web. We also remind you that the two will become parents for the 2nd time soon.
Earlier Chrissy shared she would like to be pregnant for the rest of her fertile life.
2017-12-05