Cherry Pies From Katy Perry In Times Square!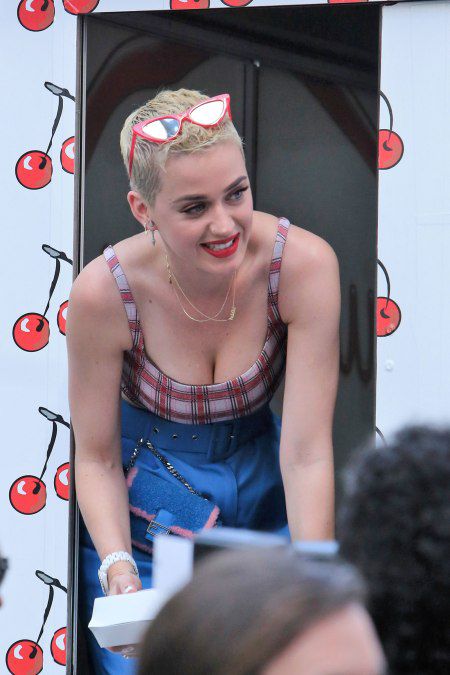 Katy Perry seems to like cherries!
The singer, 32, served up the tasty dessert right in the middle of Times Square! She gave her admirers a glimpse waving them from a cherry pie truck.
The videos of Perry giving out the dessert quickly spread on the Web.
Katy has been really busy promoting her latest single called "Bon Appétit". It features Migos. The star uploaded several snaps with the pie truck on the Web. She captioned it "I'M OPEN 24."
The singer also shared a recipe of the pie. You should know it as it can be a hint for the star's latest hit!
2017-04-30