Channing Tatum And Jenna Dewan Have A Romantic Getaway In Hawaii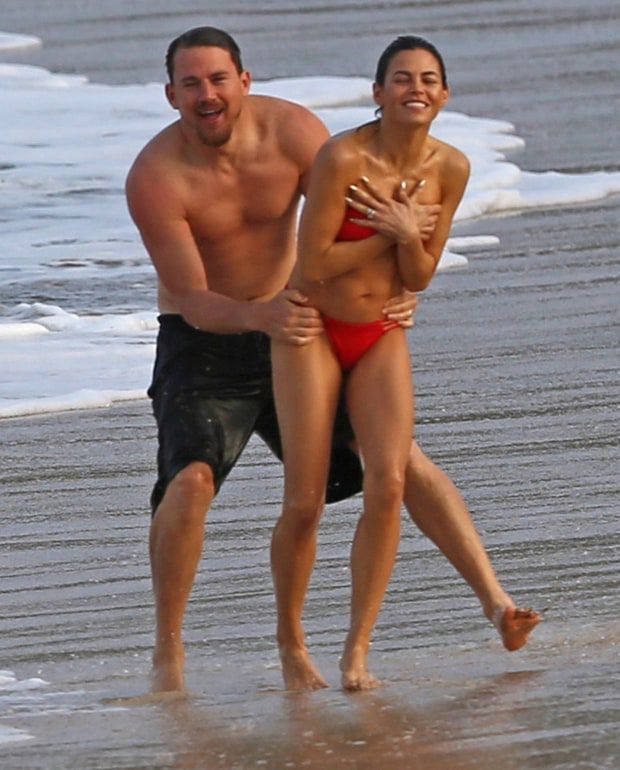 Jenna Dewan and Channing Tatum looked perfectly fit and happy during their trip to the beach. The romantic getaway took place in Hawaii this Thursday.
The husband and wife boasted their fit and tanned bodies goofing off in the clear waters. 36-year-old Tatum's love wore a red-hot strapless string bikini showing off her abs and pert derriere. Meanwhile Channing, 36, showed off his muscles and tan in back swim trunks.
The actor chased Jenna, swooped her up in his arms and dropped her back into the ocean.
We remind you that the couple is married for 8 years. They are parents to Everly, their 3 year-old daughter. They two have never been shy about showing their love in public.
2017-02-20