Cara Delevingne Wears Silver Foil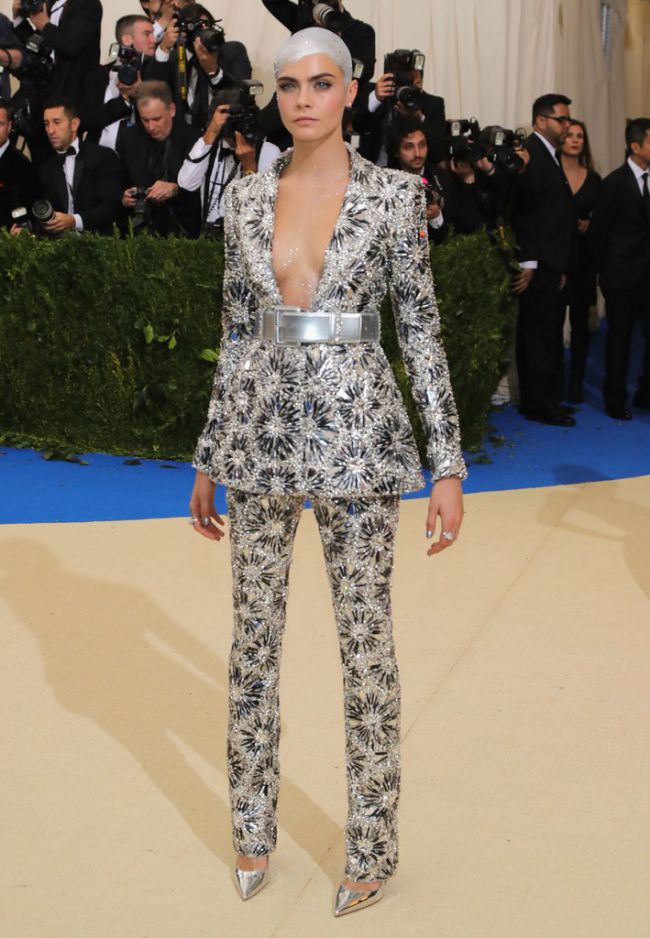 Cara Delevingne accessorized her pixie cut with an extraordinary thing: silver foil.
The star was spotted visiting The Late Show With Steven Colbert in NYC. She was clad in a blue velvet suit, black booties and hair foil. The metallic piece was placed on the left side of her head in various sizes (both tiny and large).
The star's blazer had a huge plunge. Cara, 24, also had a long silver rosary and blue shades on. The foil made Cara's look an edgy-chick one.
The actress always surprises us with her looks. Sometime earlier this year she was spotted with a silver head during the Met Gala. Her bald scalp was a great platform to work with silver and sprinkle with rhinestones matching her futuristic Chanel pantsuit.
2017-07-26