'Caption' Jared Leto's Abs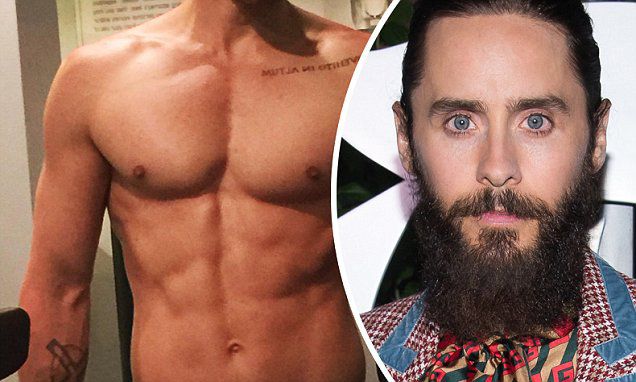 Jared Leto uploaded a snap of him without a shirt on Instagram.
The musician boasted his chiselled body and asked his fans to "caption" a revealing photo of his torso. The Oscar holder shaved off his bushy beard he was wearing for the last several months.
And he got responses from his admirers.
Lots of memes appeared on the Web since then. Fans spoke of the 45-year-old who never seems to age.
However, several admirers were not fooled by the snap. One person wrote on Twitter that the snap is old because Leto has a different phone than the black one that can be seen in the reflection.
2017-09-28