Britney Spears Sings 'Something To Talk About' Live in Response to Critics Slamming Her for Lip-Sync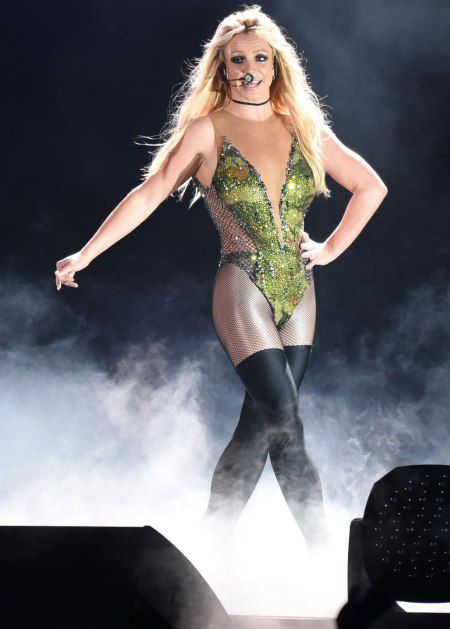 Artists often hear accusations of using phonograms at their concerts. Therefore, the live performance of the song for many singers is an extra proof of what they sing themselves.
Britney Spears also many times heard in her side accusations of "opening her mouth to music." August 19 in Las Vegas held a grand show of Britney Spears, where she sang Bonnie Reatt's hit "Something To Talk About" live.
"A lot of people think that I do not sing live, I have to record a part of the song because I dance a lot, but I never open my mouth, I always sing - it's a mix of a phonogram and a voice. Ass on the stage and sing, and no one will even thank me for this! " - the singer commented on her performances.
The video, which appeared from Spears' performance, immediately gained popularity. Many were delighted with the voice of the singer.
Video from the concert, where it is clearly heard that the singer does not use the phonogram, has already flown the Internet and became viral.
Fans of the singer were delighted with the unexpected performance of Britney. They write that this performance of the song is live - an obvious proof of Spears' vocal abilities, which she did not lose with the years. It became especially relevant after the scandal in Japan: the video from the concert of Brit is clearly visible, as she, taking off her mask, was entangled in her hair. But the quality of her singing did not suffer, which gave rise to another wave of criticism and accusations in performances under the plywood.
2017-08-24