Britney Spears Appears Terrified as Man Crashes Stage During Vegas Residency: 'He's Got a Gun?'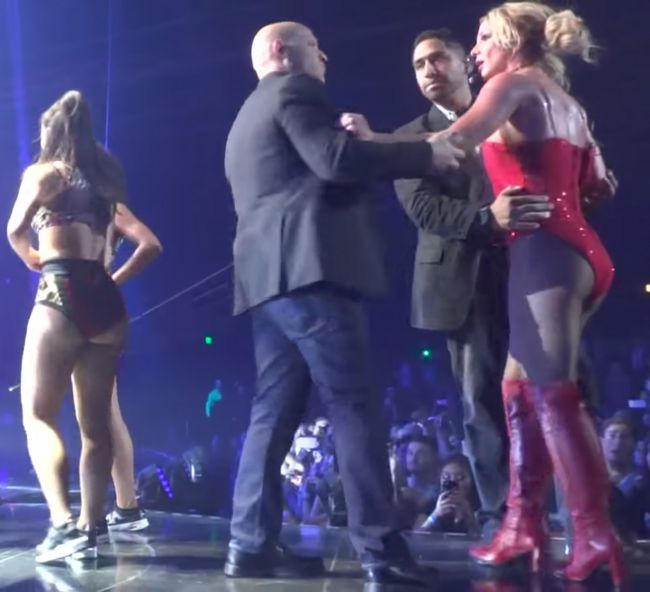 An unusual and amusing incident occurred at one of the concerts of singer Britney Spears in Las Vegas, Nevada, USA.
As part of her show, Piece Of Me, the pop diva performed one of her hits when one of the spectators rushed to the stage. It is reported by The Sun. The dancers and the guard of the singer so quickly and quietly detained the trespasser that at first Britney did not even notice anything. Only when the bodyguards ran out onto the stage and surrounded the singer, she asked: "Is everything normal? Did something happen?" After that, she realized what had happened.
Guards and dancers from the singer's team, under disgruntled shouts from the audience, took the man from the stage.
Britney hurried to continue the concert.
Later it turned out that the rabid fan, who tried to break the concert of Britney Spears, turned out to be 37-year-old Jess Webb. It is reported that the man was taken to the police station after the incident. His fate is unknown. Motives for his actions are not yet known.
2017-08-11