Blake Shelton Asks How Can He Top Harper's Bazaar's Putting His Girlfriend's Face Onto Empire State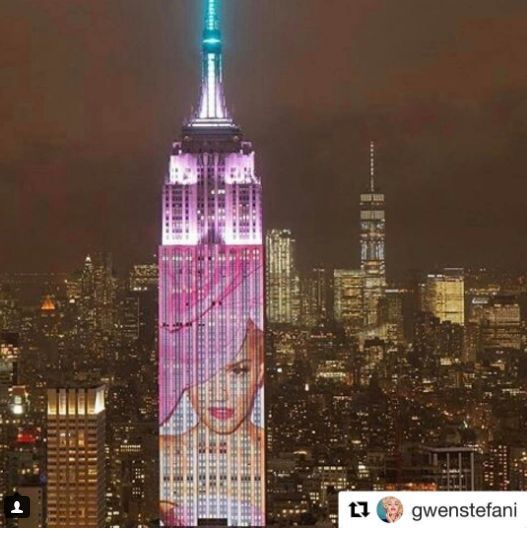 Blake Shelton made a joke about having a hard time pulling off a romantic move for Gwen Stefani, his girlfriend. This happened after Gwen's face was projected onto the Empire State Building. It was projected this past week in NY.
Harper's Bazaar celebrated its 150th anniversary. The magazine decided to show its 150 most iconic covers on the highest building in Manhattan. The image of Gwen was taken from a cover from September 2012. The singer is wearing a huge pink hat in the shape of a rose, a blush dress and has magenta-coloured lips on the photos.
The country singer made a tweet about Stefani. He "thanked" for the magazine's move and asked "How can I top that s—t?!!"
The celeb was very excited that the magazine chose her cover for the event. She wrote "Wow weeeeee!!"
2017-04-24