Bella Thorne and Blackbear Spotted On The Red Carpet Together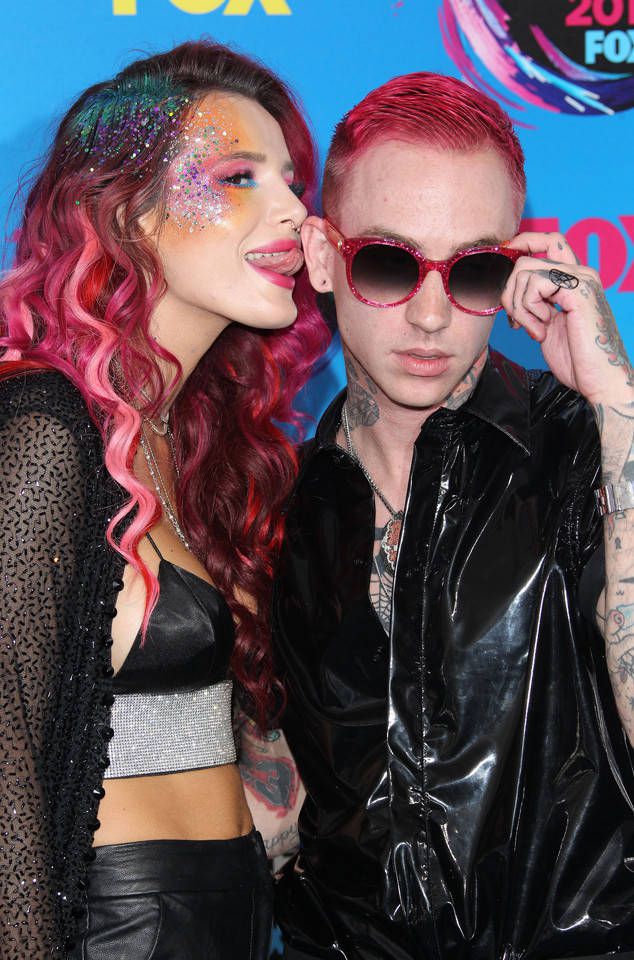 Bella Thorne appeared on the carpet with Blackbear. This happened at this year's Teen Choice Awards. By the way, the star was a 3-time nominee for it. The guest of honour and hip-hop singer, 26, posed in front of the cameras together. Moreover, they were not shy of getting up close and personal for paparazzi.
The pair announced on Instagram about their relationship in the middle of July. Bella uploaded a shot of them cuddling on a couch. Blackbear share another snap and captioned it "we're hot".
Sometime earlier in summer Thorne was linked to Scott Disick after they were seen mingling poolside in Cannes. However the star shot these rumours down.
Bella shared that Disick is sweet, charming and nice. He drinks while Bella does not. She felt she got to book her flight and leave as that was not the way she leaves her life.
2017-08-16