Bella Hadid Bared Almost Everything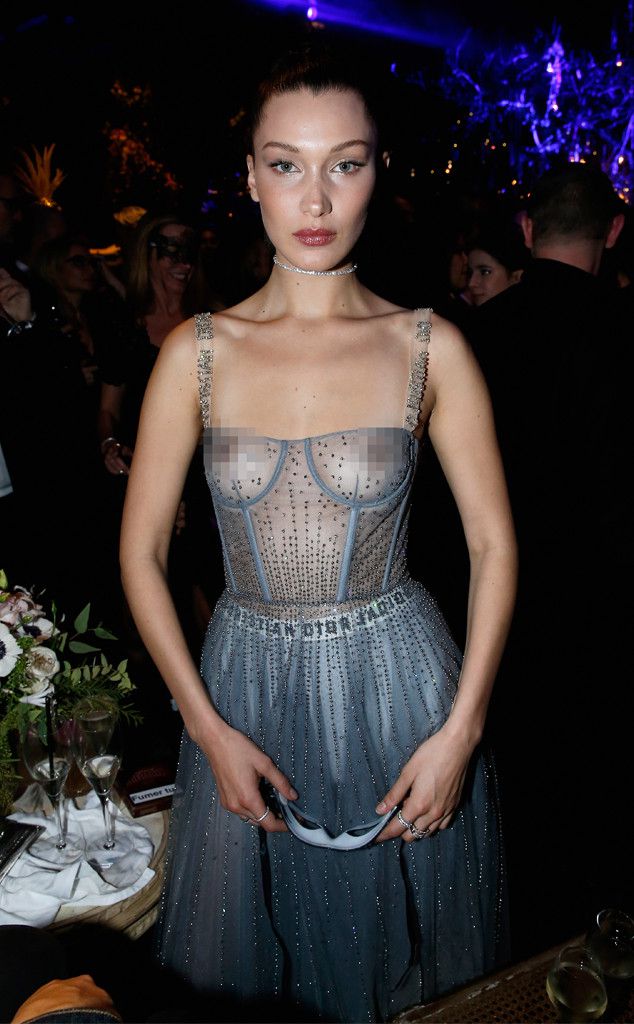 Bella Hadid, what are you doing?!
The star bared nearly everything during a Christian Dior party that was held in Paris this Monday night. Hadid appeared in a risqué look on her Instagram story. The model's sheer dress confirmed she has nothing to hide. Is Bella giving a shout out to the popular on Instagram #FreeTheNipple campaign?
We managed to see a pair of short Dior spandex underneath the star's sheer dress. That was the only star's coverage. Her sheer, jewelled overlay and bodice was held up by just more bejewelled straps. Her look was complemented by a sparkly chocker and a ponytail. The star, 20, made the news on social media. She was posing for photographs with her "Dior Family" (A$AP Ferg and Kendall Jenner).
2017-01-25