Ask Kendall Jenner How To Style An Outgrown Bob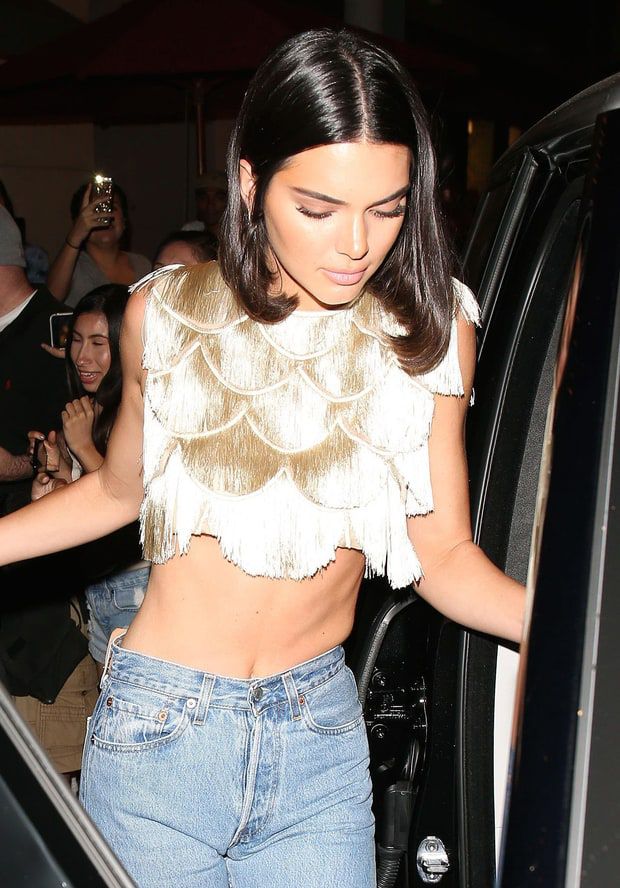 Short hair has its downsides. Yes, it's the upkeep. However, Kendall Jenner has come up with a way to work around the outgrowth of her bob.
The Victoria's Secret star showed up in LA with her centre-parted brunette bob. It was curled under at the ends. With those bends, the haircut looks quite refreshed.
This new style gives the 21-year-old's chop. It can be applied to any length of hair.
The star's outfit also had a retro feel. The beauty had a fringed crop top on. It reminded of a 1920s-style flapper dress. She also wore vintage jeans. This throwback style takes the model's look to the next level.
The spokeslady for Adidas has been posting different snaps of herself on her Instagram account. On one of the snaps Kendall is wearing a high-waisted candy pink bikini. On the other photo she is in a girly gingham two-piece.
2017-06-28