Ashlee Simpson Congratulates Joe Simpson With His Birthday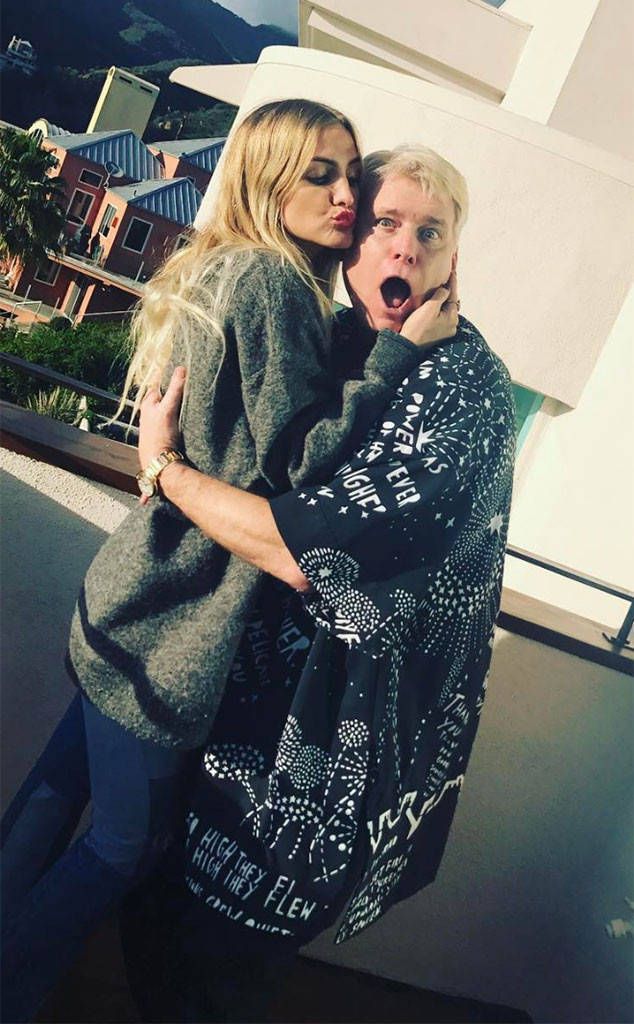 Ashlee Simpson is still a little daughter of her dad.
She and Joe Simpson, Jessica Simpson's dad, celebrated his birthday this Saturday. The star wrote on Instagram a heart-warming message and uploaded a snap of the two.
She called her dad her "sunshine", wished him "Happy Birthday" and stated that she loves him "sooooooo very much". It is possible to see Ashlee kissing Joe on the forehead in the photo. Joe is flashing a silly face for the camera.
The talent star is struggling with prostate cancer. The issue was diagnosed in September of 2016. Two months later the news about the disease appeared. At the time Joe has undergone prostate surgery and returned back to work.
During the holiday time, Joe spent time with Jessica and her family. He thanked for his blessings on Instagram.
2017-02-20