Amber Heard Got Caught With Rose Hair Trend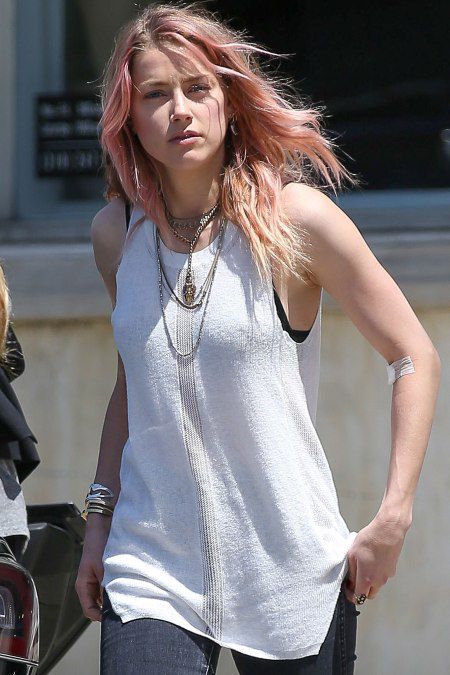 Pink is everywhere! Amber Heard is another celebrity with pink hair. She has joined the list this week, see her latest photos.
The star, 30, was seen in Wet Hollywood (California) this week with her new light rose hair shade.
We've seen Amber at the 4th annual Unite4:Humanity gala several days ago. The star got the award for her humanitarian help with the ACLU. We remind you that she had to leave the event due to an
emergency. Her friends told that it should have been something serious if she left the event like that (before accepting the award).
2017-04-17