Amal Clooney Returns Back To Work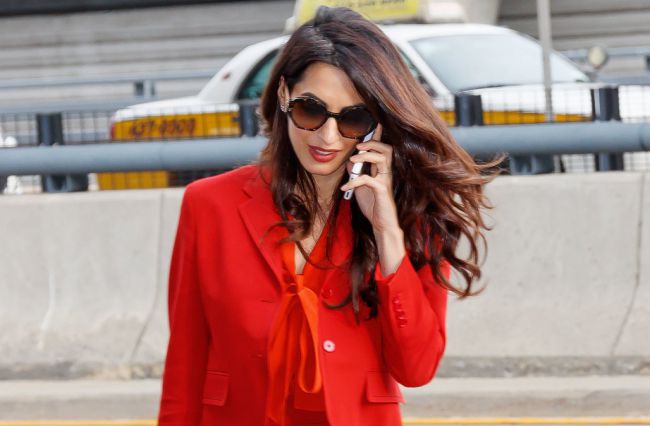 George Clooney and his wife Amal welcomed Alexander and Ella this June. Now Amal has officially headed back to work.
The barrister was photographed in NYC when she walked into a Security Council meeting at the UN.The human rights lawyer was wearing a ruby red jacket, blouse and skirt from Bottega Veneta's 2017 pre-Autumn collection.
She sat beside Nadin Murad, a human rights activist, former ISIS slave and her client. Meanwhile the council voted to develop a team to help Iraq collect evidence and build cases against the terrorist group.
2017-09-29