Alexis Bledel in The Handmaid's Tale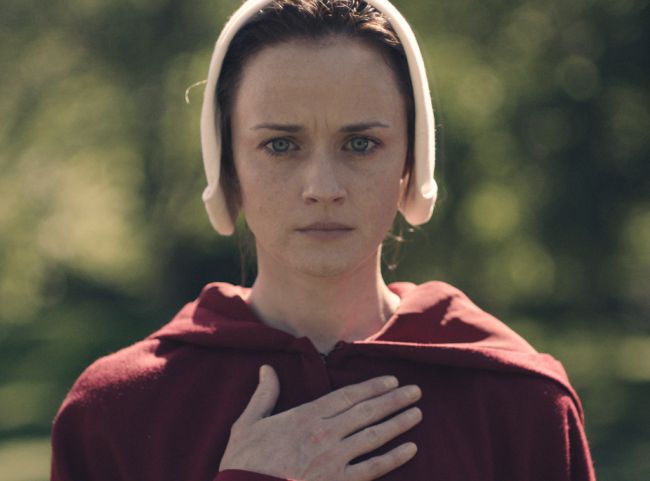 Alexis Bledel leaves Stars Hollow for Gilead. The actress is the latest member of the cast who joined The Handmaid's Tale, a drama by Hulu. It is based on a novel written by Margaret Atwood.
Actually, this is the 1st Bledel's television role after Girls: A Year in the Life acme back this past November. If somebody has forgotten, Alexis performed Rory in the original series (2000-2007). Almost 5 years ago she starred in several episodes of Mad Men.
As to The Handmaid's Tale, Elisabeth Moss performs Offred there, a Handmaid in the Commander's household. The woman is one of the only fertile females that have left in the dystopia of Gilead. This is a society that earlier was a part of the U.S. The woman was forced into sexual servitude. Women are treated as property because of a low birth rate and environmental disasters. Offred's daughter was taken away from her. She set a goal to stay alive and find her kid.
Alexis will perform Ofglen, a fellow handmaid and companion of Offred.
2017-01-06