$39 For Amal Clooney's Athleisure Top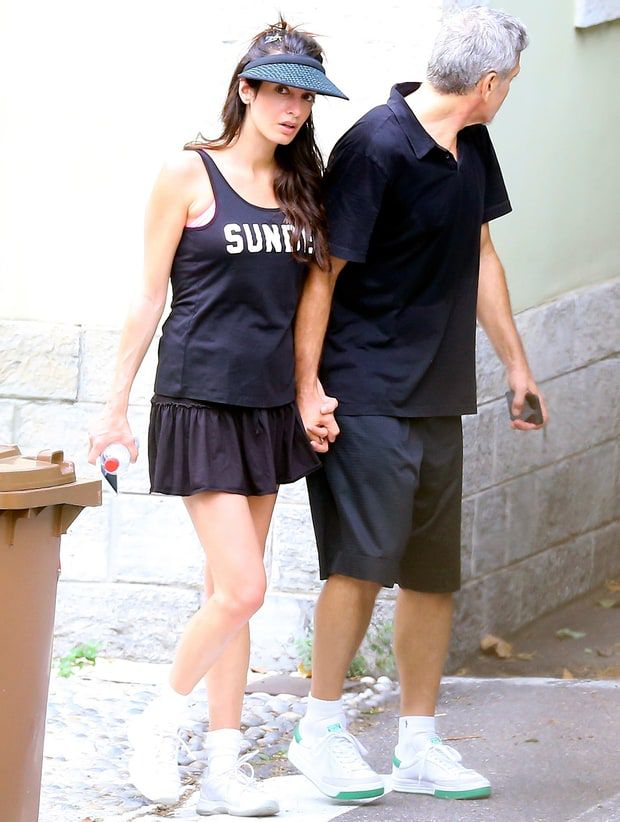 George Clooney and his love Amal Clooney boasted a sportive look after a tennis session in Laglio (Italy).
Amal Clooney sported her post-baby figure. She appeared in public first in Elisabetta Franchetti's striped strapless jumpsuit and tassel earrings created by Tala Alamuddin, her sister. Now the 39-year-old star wore chick athleisure clothing.
The couple named their twins Ella and Alexander.
Amal's top is worth $39. It is in line with Hollywood's retro logo craze seen on Kendall Jenner and Gigi Hadid. The star matched her look with a flouncy mini-skirt, a visor, matching socks and white sneakers.
2017-08-22