Why is Claire Danes Making Silly Faces?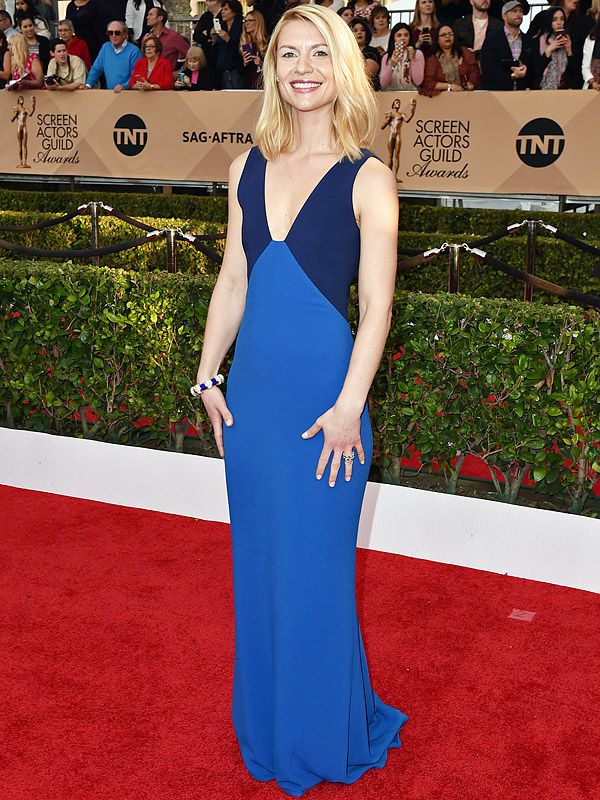 Not only Homeland fans recognise famous faces of Claire Danes.
Cyrus Michael Christopher's mother walked the red carpet at SAG Awards. She told about spending time with her 3-year-old son. We found out that it includes lots of silly facial expressions.
The 36-year-old star shared with E! News that while hanging out with her little boy, she always makes dumb faces.
Danes confessed that she has no idea about other nominations except for her own series and Hannibal, the show of Hugh Dancy, her husband.
The actress reveals that he barely finds time for watching her husband's and her own show. The star shares that they took their little son for his first film in December. The occasion was his birthday. The family watched Peanuts and the proud mom reveals that it was probably the 1st film she saw in the movie theatre since her son was born.
The cast is shooting in Claire's hometown at the moment, so the celebrity will have a little break. She finds it to be wonderful and exotic. Is not it pleasant to sleep on your own bed?
2016-02-01