Whose Sunglasses Are Plated in Real Gold? Rihanna's Are!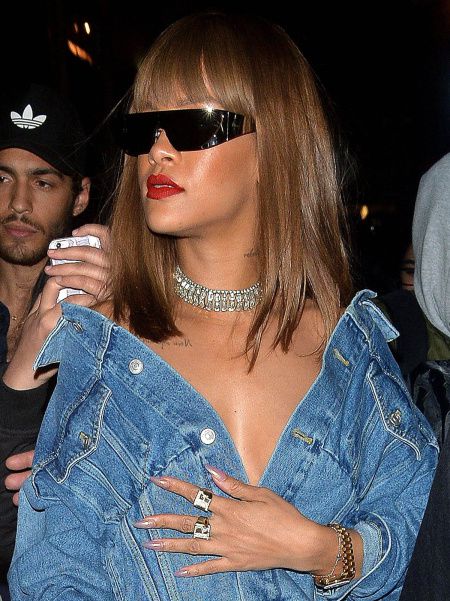 Rihanna sported a pair of non-such gold-plated Dior sunglasses. Be the way, she designed them in collaboration with one of the biggest French couture houses around the globe.
Even if it seems that the singer's ensemble is low-key and casual, it only seems so. She composes it better than most supermodels in their usual work week. Check out the star's newest denim tuxedo. Even if you have a jean skirt and jacket and cut off the sleeves, you will still not look like the singer.
The "Only Girl in the World" performer matched her ensemble with high-end shades. They were of a non-such gold-plated version (the Dior ones, inspired by Star Trek). Usually her design kicks off from $729.50. There are 24 karats! The ones the star wore are not for sale. Similar gold-plated styles from Dior start at $1,578. Definitely not everyone can afford those.
2016-09-05