Vanity Fair Oscars Party: First Red Carpet Step Out of Gwen Stefani and Blake Shelton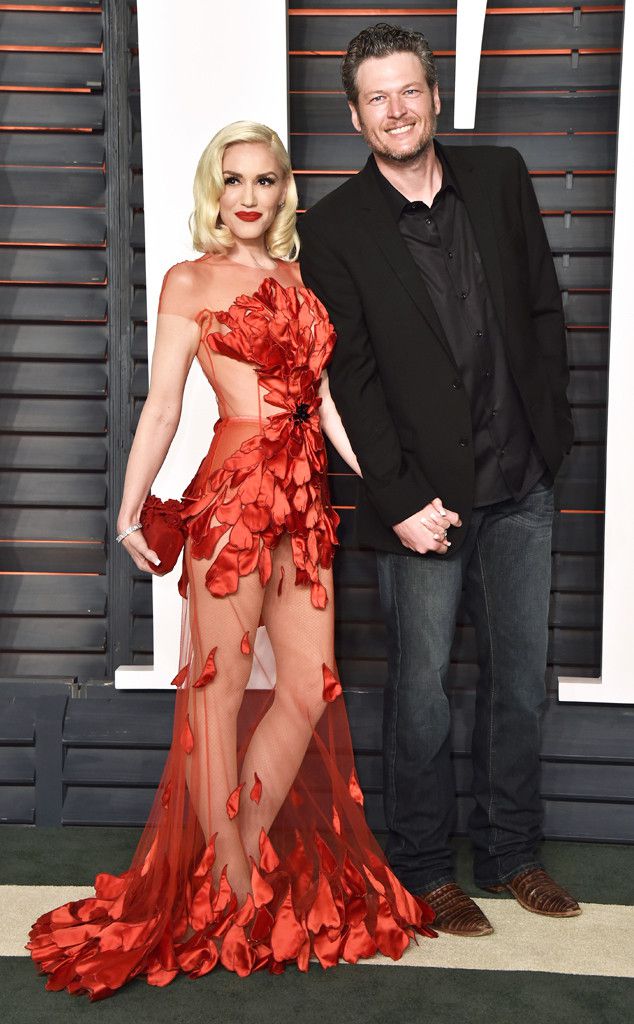 Is there anything better than the Oscars? The parties! And what's better than that? A couple that is debuting on the red carpet!
Besides acknowledging of talents, fashion statements and trophies, the Awards season is also about all the huge events happening with the stars.
There are lots of parties held in and around Los Angeles at the moment. Do not forget about the attractable Vanity Fair party. It appeared to be the choice of Blake Shelton and Gwen Stefani. We could see the couple posing together on the red carpet for the first time.
Check out their sexy snap! Gwen wore a sheer red dress which is very attractive. Blake was holding the hand of is lady for the picture. He put on semi-casual dark jeans, black button-up shoes and a black blazer. By the way, the shoes are hard to describe. However, they are really Blake-y.
2016-02-29