The Secret of Lady Gaga's Eyebrows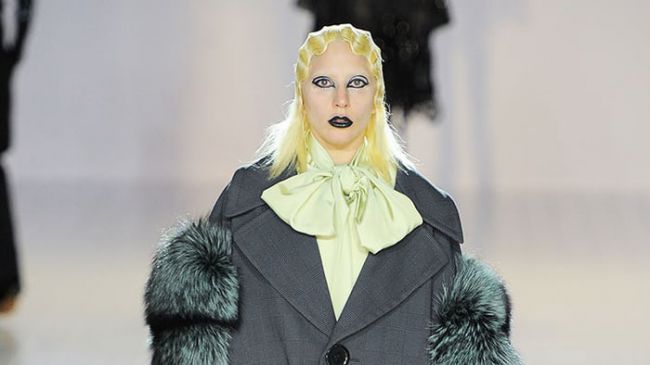 Speaking with Vogue, the singer revealed her secret. Lady Gaga bleaches her eyebrows every day!
The 29-year-old American Horror Story Hotel star explains the reason why.
The performer enjoys her eyebrows light and they are more versatile for a beauty outlook. The star likes that it is possible to draw the eyebrows any way one likes under the condition that they are bleached.
The star was invited to walk in Jacob's right before she had to perform the tribute to David Bowie at the Grammy ceremony held on February 15.
Gaga considers it to be wonderful that he invited her as a model.
While François Nars was applying the gothic make-up, Lady Gaga jokingly told that it was "just a Sunday" for her.
2016-02-22