The Reaction of Zac Efron's Mother on the Neighbors 2: Sorority Rising Scene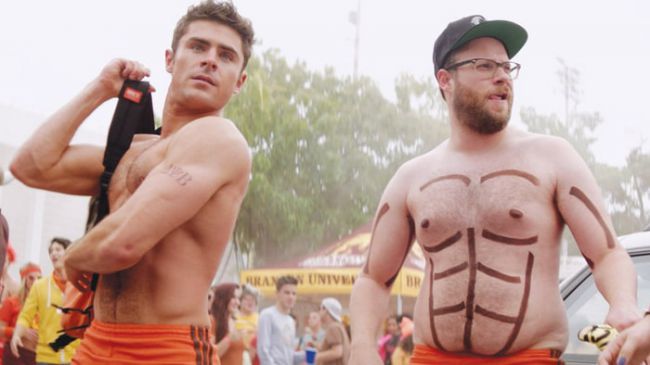 The summer film season is starting and we heard about the biggest names of the new blockbusters. Neighbour 2: Sorority Rising with Seth Rogen and Zac Efron is among them. They shared their feelings about filming the scene with Teddy showing his family jewels.
The 34-year-old Rogen reveals that they were not real testicles. The actor says that there were too many paparazzi on the set.
Efron's mother sent him a photo of him holding his nuts. She asked her son what he was doing. The answer was "It's for the film." The 28-year-old actor's mom advised him to have some class.
The film will be launched on May 20. There are a lot of college-age extras in it.
The thing is that the younger cast members taught Efron and Rogen to Snapchat. Efron admits that he is out of touch with the technology.
2016-05-20