Taylor Swift Shakes Her Butt In Front of Unidentified Man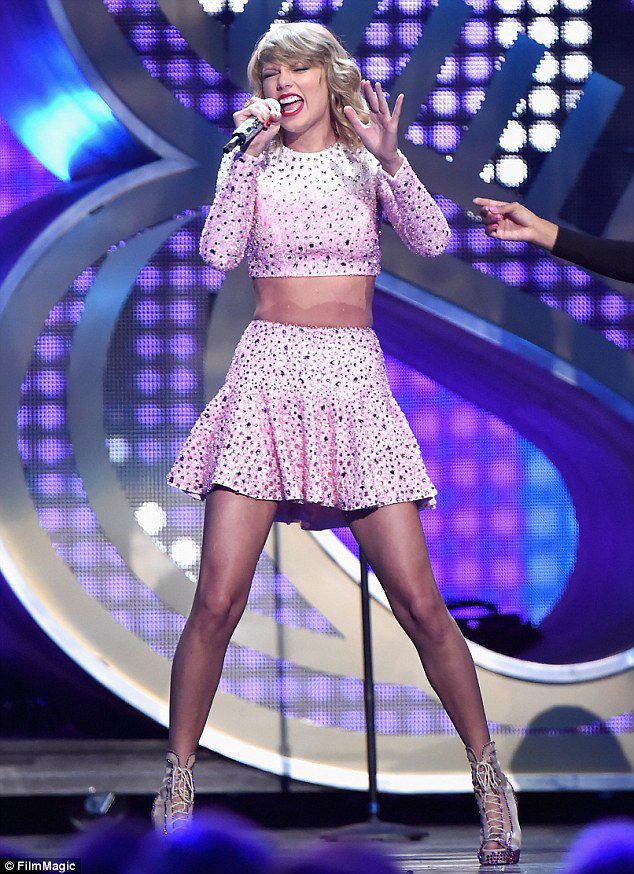 Taylor Swift performed at Nelly's birthday party in NY's Hamptons. This happened on August 6.
The 26-year-old singer and the 41-year-old rapper had a flirty performance at Karlie Kloss' joint birthday party with Mike Hess.
According to a source, Mike is friendly with everybody. Karlie's boyfriend, Josh Kushner, is his friend as well. By the way, his parents are the owners of Hess Corporation.
Nelly sang his "Dilemma" hit (2002) with Taylor.
The blonde beauty wore a black crop top, white sneakers and black skirt. The star shook her butt in front of an unidentified man who was standing near the stage. Moreover, she gave him a quick kiss on the cheek. Where was her 35-year-old Hiddleston? Nobody knows.
2016-08-08