Taylor Swift Parties with Ruby Rose at DJ's New Year's Gig of Her Boyfriend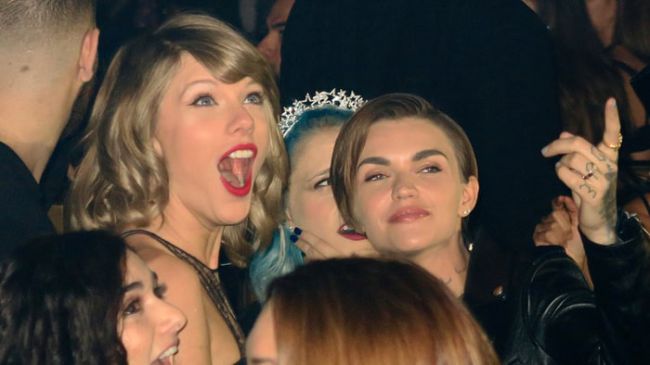 Taylor Swift attended the DJ gig of Calvin Harris, her boyfriend, at Omnia nightclub. It was held at Caesar's Palace in Las Vegas. She came with Ruby Rose, her friend on December 31.
The 26-year-old singer had a great time with the model from Australia. Meanwhile her love spun his famous hits.
The Orange is the New Black star uploaded a video on social media. The two women can be seen posing and making faces in the tiaras.
Rose made a caption for the adorable footage, saying that she looks wrong when Taylor Swift looks perfect in a feather tiara. She wished happy 2016 to everyone.
2016-01-04