Taylor Swift Celebrates Godson Leo Thames' Half-Birthday with Mom Jaime King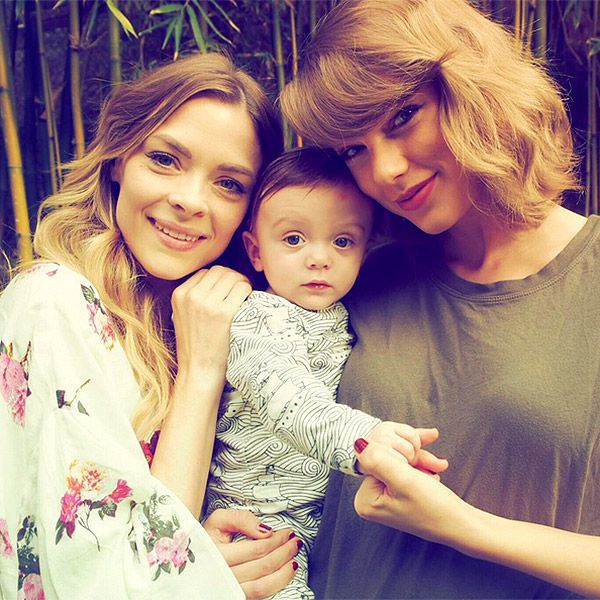 Taylor Swift's six months as a godmother have been pretty wild.
The "Out of the Woods" performer's godson turned 6 months not long ago. We remind you that the star is a godmother to Jaime King's son Leo Thames Newman.
The 36-year-old singer wrote that it was pretty wild that LT was not even in this world 6 months ago and now he is chewing on her fingers. She shared a picture of her and the boy sitting calmly on her lap. Obviously, her fingers are in his mouth. Another photo shows her, Leo and 36-year-old King.
Swift always finds time to her godson, her busy schedule does not prevent per for spending time with him.
The second pic shows the boy's hand curled around Taylor's. It is captioned with lyrics from "Never Grow Up".
2016-01-18