Taylor Swift and Katy Perry Go Wild for Leopard Jackets on the Same Night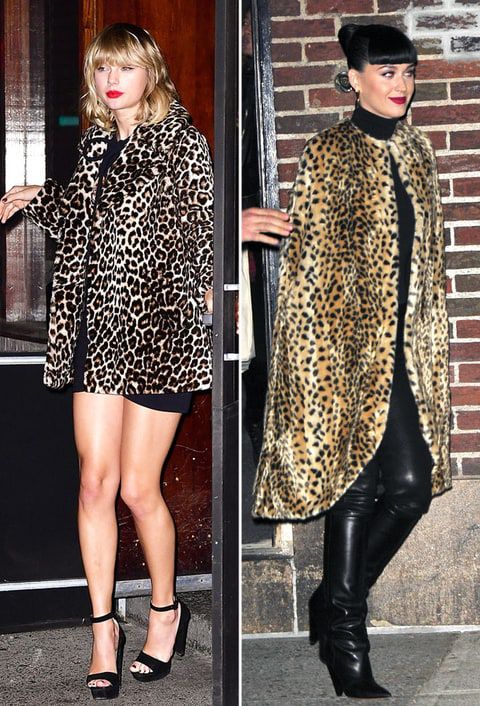 Taylor Swift and Katy Perry showed up in NYC on November 7 wearing leopard jackets.
The star was going to Lorde's birthday party. It was held at ZZ's Clam Bar. The 26-year-old singer wore a middle-length A.L.C. Stone leopard coat. It should cost at least $1300. She matched it with Corona Cat Blouse from Dolce and Gabbana and a black pencil skirt. The star also had a patent purse with her.
Swift thanked for the music of the "Royals" performer and the pieces of advice, thoughts and making her life more beautiful. She remembers their first meeting in a NY park. They ate burgers and squirrels attacked them.
Meanwhile 30-year-old Perry attended the Late Show with Stephen Colbert in a full-length leopard cape. The songstress was clad in high-shine pants, a black turtleneck and knee-high boots. An accent was put on her lips. They were of cherry colour.
2016-11-09