Shannen Doherty Uploaded Inspiring Pics With Her Husband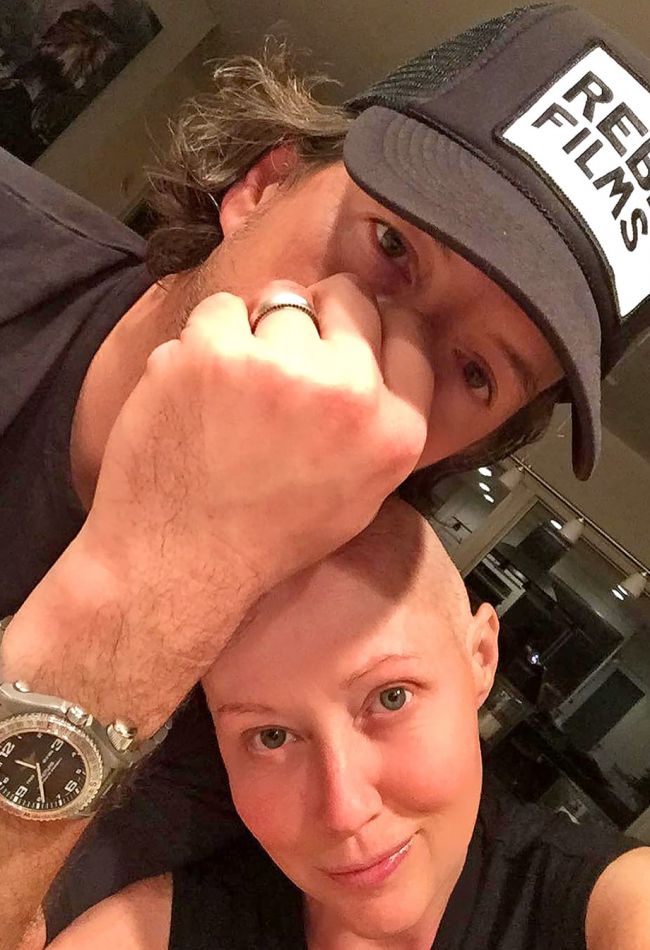 Shannen Doherty uploaded adorable pictures of Kurt Iswarienko, her husband, and called him a "soul mate". He is being very supportive during the star's cancer battle.
The Beverly Hills, 90210 star is under chemotherapy from breast cancer.
The challenge will last 7 days and it started on September 26. Shannen uploaded a photo from her and Kurt's wedding (2011) on this day.
Sarah Michelle Gellar suggested her to accept this challenge and the 45-year-old is thankful to the actress. She also advised Doherty looking through some old photos to evoke some pleasant emotions.
The Charmed star uploaded a recent photo on October 1. It is possible to see her bald head. Shannen shaved it and began the chemo after it was found out that the cancer had spread.
2016-10-03