Sexy Swimwear of Kelly Rohrbach for Harper's Bazaar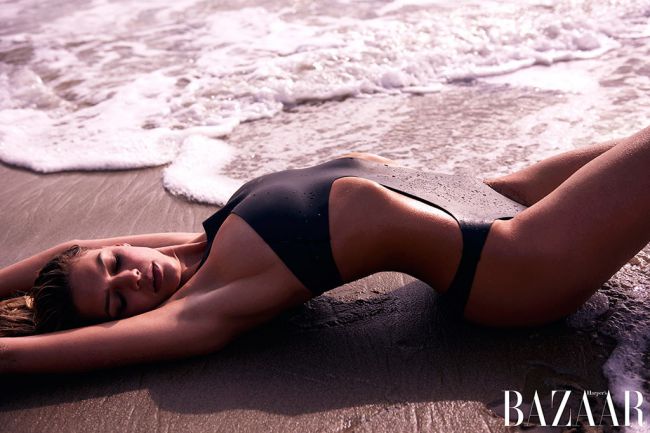 Kelly Rohrbach takes on Pamela Anderson's prominent character in the reboot of the Baywatch film. We wonder if she is able to do the well-known red swimsuit justice.
If you have tracked the star's modelling work, you will answer "yes". Kelly performs C.J. Parker, a lifeguard. A new photo set sports the model's tasty beach body. The shoot was made specially for Harper's Bazaar. Rohrbach can be seen in a few mouth-watering styles. A cut-out swimsuit of black colour and lunging is one of them and white ribbed Minimale Animale is another one.
The blonde, 26, is also spotted in the newest 2016 Sports Illustrated Swimsuit Issue. She introduced herself in the yearly edition last year as the Sports Illustrated Swimsuit Rookie of the Year.
Besides, the star was acting in Two and a Half Men, The P.E.T. Squad Files and Rizzoli & Isles. You must remember her dating to Leonardo DiCaprio. The couple quit dating in 2015.
The Baywatch features Zac Efron starring as Matt Brody (played by David Charvet) and Dwayne Johnson performing Mitch Buchannon (embodied by David Hasselhoff). The release is expected in 2017.
2016-02-25