See Shoes of Beyonce for NBA Game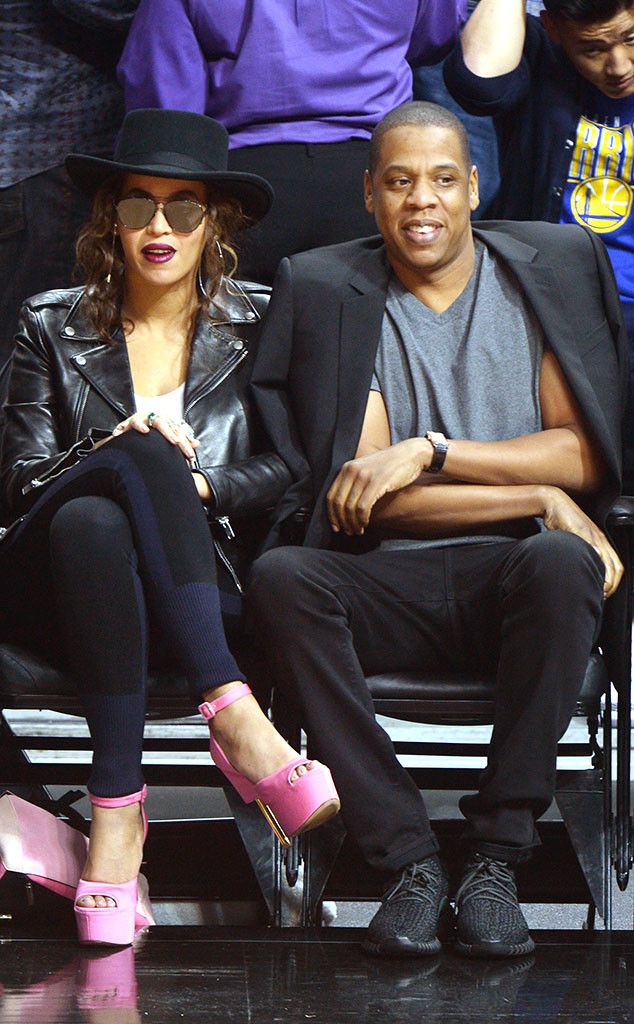 The attention was drawn to Beyoncé and Jay Z when they attended the Clippers-Golden State Warriors game in Los Angeles. It was held at Staples Centre on Saturday.
The singer's footwear has caught many eyes as well.
The 34-year-old singer is famous for her stylish outlooks. Beyoncé showed up in bubblegum pink peep toe pumps on platform featuring glass heels. The songstress put on a white tank top, a black leather jacket, black and purple stripped leggings, sunglasses and a black fedora.
She and her 46-year-old love were seen together in LA at the Troubadour bar and concert venue. 35-year-old Kelly Rowland joined the couple. The company watched The-Dream performance.
The DJ played the star's new song ("Formation"). Rowland and Beyoncé started dancing while it was playing. A little bit later Florence Welch joined them.
2016-02-22