Russell Crowe Hosts SNL and Has Sex on His Mind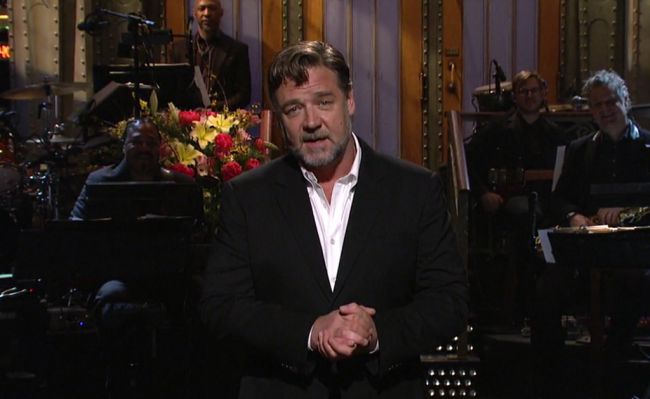 Russell Crowe got pretty naughty while hosting NBC's SNL.
The 52-year-old Gladiator star, who stars in the upcoming comedy movie The Nice Guys, unleashed some sexual innuendo, as well as some very NSFW words, in some of his sketches.
The musical guest was Margo Price, who sang "Hurtin' (On the Bottle)" and "Since You Put Me Down."
This marked Crowe's SNL hosting debut. Here are two of Crowe's most shocking sketches:
In a skit titled "Match Finders," he played a German, Sigmund Freud-like professor who goes on a dating game and gets very honest...and detailed with his answers.
When the star, played by Cecily Strong, asked what he would do to make her feel special, he replied, "Well, first, I would massage your labia majora and then I would mount a subtle yet focused campaign on your clitoris."
There were also plenty of references to oral sex.
2016-04-11