Reese Witherspoon: Legally Blonde Sequel Is Possible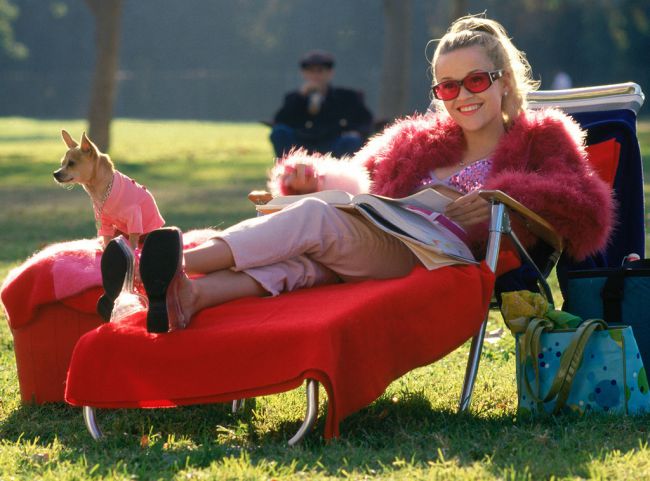 Reese Witherspoon was a host during a Facebook Live session this Thursday. The star revealed about her favourite moments in filming.
The actress enjoyed working on Wild and gushed about performing Elle Woods.
Reese says that picking a favourite film can be compared to picking a favourite child. However, she confessed to love Legally Blonde because she loves pink.
The star was happy to wear all those costumes and work with the dog as she is simply obsessed with these animals.
The little chichuahua appeared to be her favourite colleague. Unfortunately Bruiser died this March. Witherspoon says she misses her little friend. The star also loved the elephant Thai (Water for Elephants).
Now Reese says that there might be a new sequel of Legally Blonde.
2016-09-05