Pink's Baby Bump Is on Display on Holiday Shopping Trip: See the Photos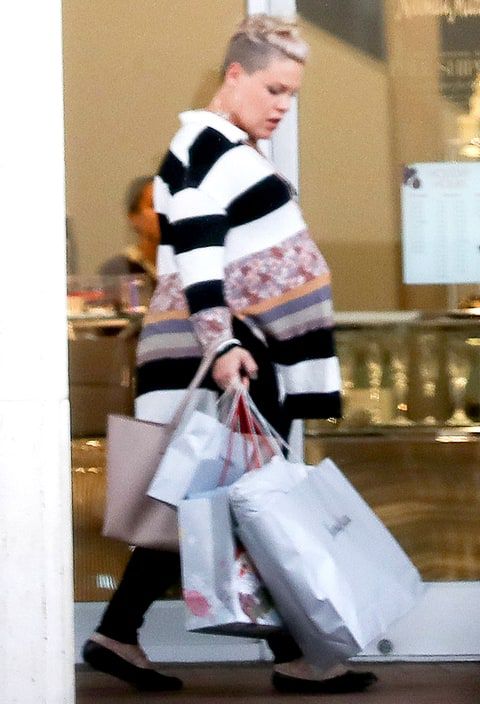 Pink's baby bump could be clearly seen when the future mother was shopping in Beverly Hills on December 21.
The 37-year-old singer displayed her growing belly in a striped shirt with long sleeves. She also had black flats and black pants on. Pink wore large hoop earrings and a big tote bag. The star also had several shopping bags from Neiman Marcus department store in her hands.
The singer revealed her pregnancy this November. It will be her 2nd child from Carey Hart, her husband. We remind you that Pink uploaded a pic on Instagram that featured her sizable bump and Willow, her 5-year-old daughter. The post wore a caption "Surprise".
2016-12-23