Pay Less for the Red Slip Dress of Selena Gomez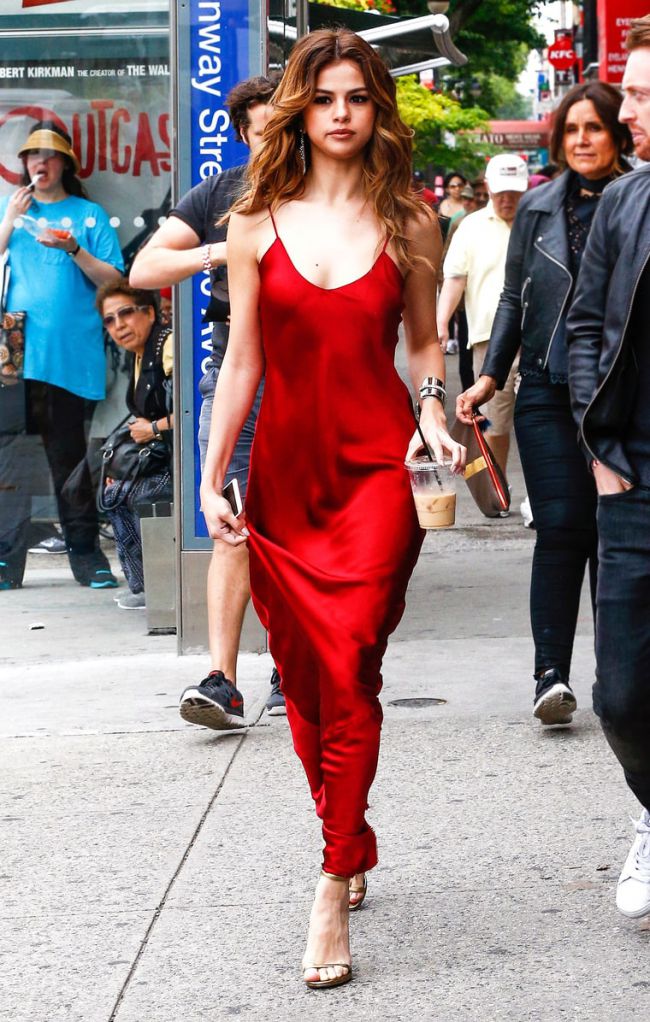 Selena Gomez is famous for music, but not only! Her scarlet slip dress is also changing the game. You can find out how to pay less for the look in the Red Carpet Daily video that was shown by AT&T!
The 23-year-old singer showed up in the Nili Lotan charmeuse slip dress. It was of a ruby red hue. She was spotted in New York City on June 3. The gown was matched with metallic Saint Laurent heels. Suitingly for summer, Selena roched her fresh highlighted tresses.
The Nili Lotan styole is available for $595. However, there also is a very similar style at thereformation.com. It is called Reformation's slip dress. Despite the high prices for the Saint Laurent outfits, it is possible to find way more cheaper variants costing just $30. Now you know where to get the fashionable look of Gomez for less!
2016-06-10