New Video Of Gigi Hadid Stripping Down to Lingerie Alerts Us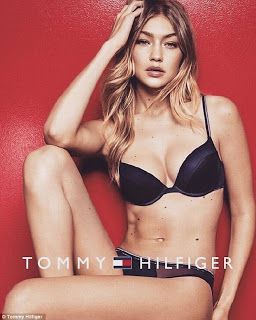 Gigi Hadid collaborates with Tommy Hilfger and there is a risqué turn.
The latest advertisement for the brand's unique line has come out. Gigi can be seen stripping down to the unmentionables in it. Sporting a bra and panties, the star smoulders looking right into the camera. The model's look is very natural and she almost has no make-up on.
Just the same day Gigi's collection with Stuart Weitzman arrives. This collaboration will lead to building 3 new schools with Pencils of Promise. This organisation wants to make quality education accessible to children everywhere.
Besides the shoe collection, the star presented a promotional footage. James Franco directed it. Hadid can be seen on the boxing ring in order to battle opponents. Obviously, she is wearing the Gigi Boot.
2016-10-26