New Seductive Outlook of Kylie Jenner at NY Fashion Week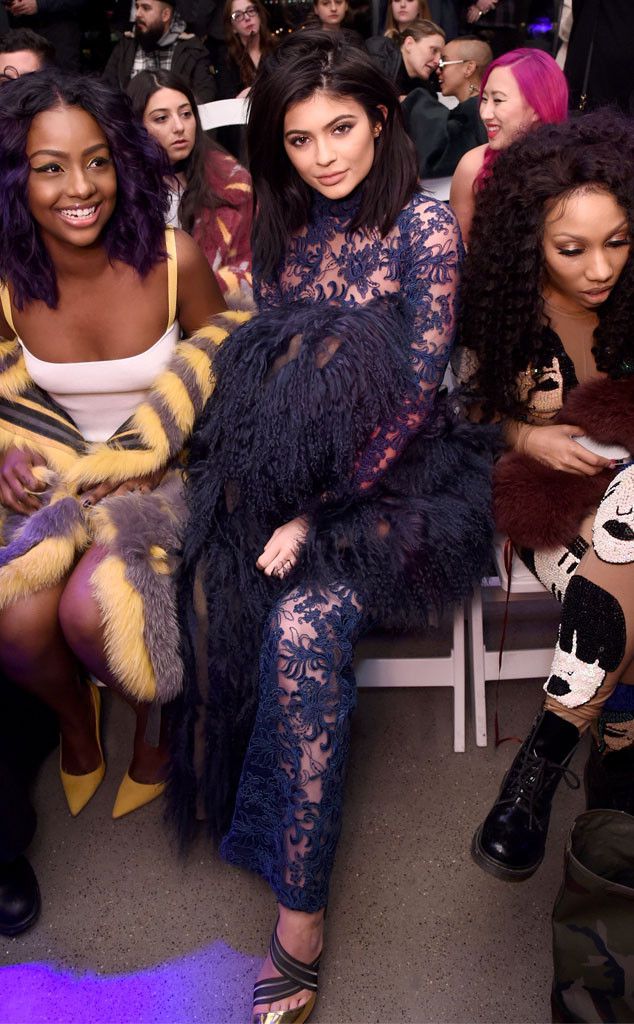 NY Fashion week has already started. Kylie Jenner is in the fashion game.
The reality star, 18, showed up in a fashion-forward lace sheer jumpsuit of navy colour with a high neck and flared leg. The look was completed by a navy shaggy coat featuring a beige graphic lining. That was probably one of the sexiest looks.
The youngest female-member of the prominent family had a series of shots in her seductive outlook. Kylie uploaded them on social media. Renell Medrano, a model friend of Jenner took the snaps.
The celebrity sat down in a front row with Starbucks iced coffee and enjoyed Tyga's, her on-and-off love's surprise concert. The rapper appeared onstage after the fashion presentation. All members of his show wore purely white ensembles while performing onstage.
2016-02-12