New Portion Of Kylie Jenner's Lingerie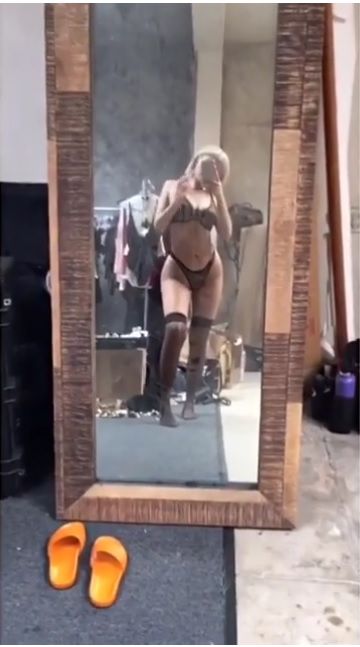 19-year-old Kylie Jenner enjoyed sharing racy pics and videos on the Web. She posted a short video on Snapchat. It features Kylie in the mirror in a sheer black bra and matching underwear along with thigh-high stockings.
Actually, the celebrity provided just a quick zoom. And we are thankful for that! Other posts suggest she was supposed to have a shoot there.
Several days ago she posed in a bra of nude colour and panties by Fleur of England. This one also did not have any captions. But who needs words with such captions?!
It looks to be a family hobby to take risqué snaps. Kim Karashian also shared her stripped selfies on Snapchat.
2016-09-21