New Hairstyle of Paris Jackson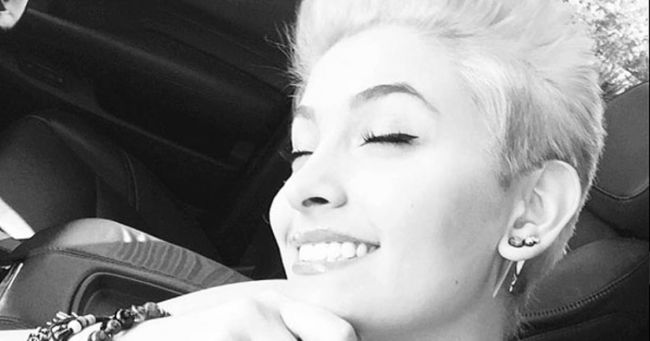 See a completely new look of Paris Jackson.
The kid of the late Michael Jackson sported her platinum blond locks in a shaved pixie design. She uploaded a shot on Instagram on February 23. The star captioned her black and white picture "smiles all around". If you remember, the celebrity's hair was chest-length. Now it is fresh cropped and icy new.
According to the sources, her new hair took not a single salon trip. Two days before she uploaded a bright photo of her David Bowie's iconic lightning bolt make-up featuring a little bit brassier locks. The star wrote that going from black to blonde supposes passing through the awkward phase of orange.
This change is one in a series. We remind you that Paris was crimson last September and then she tried black.
2016-02-27