New Hairstyle of Anne Hathaway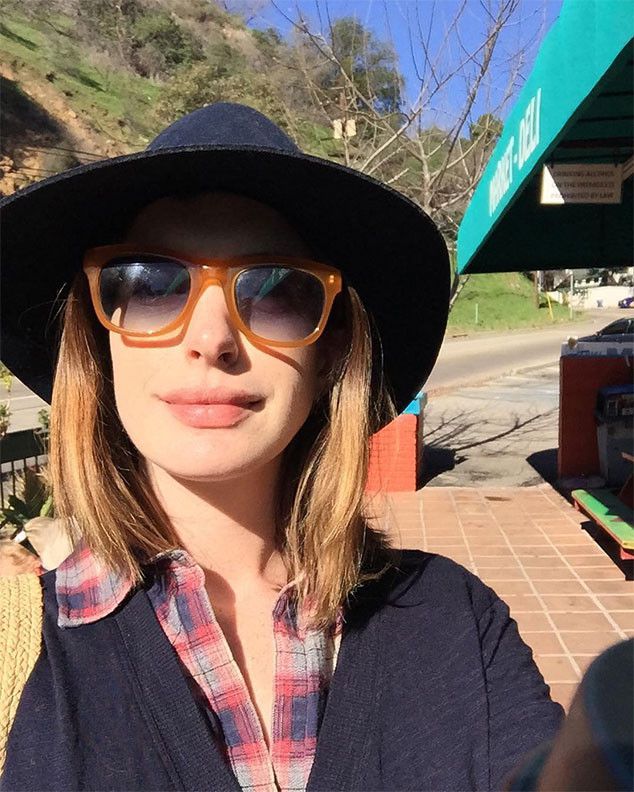 Anne Hathaway has gone blonde again!
The 33-year-old actress is going to become a mum for the first time. She showed off her new reddish blonde hair colour on the Instagram account this Sunday. The Oscar-winning star is a natural brunette. We remember her sporting platinum blond hairstyle three years ago.
Anne uploaded a selfie where she has black hair, a plaid shirt, black sweater and orange plastic sunglasses on.
She asked her fans if she has dressed like a fashion scarecrow.
Hathaway and her 34-year-old husband Adam Shulman are expecting their first baby.
2016-02-08