Miranda Kerr and Ksenija Lukich: 'Twincies'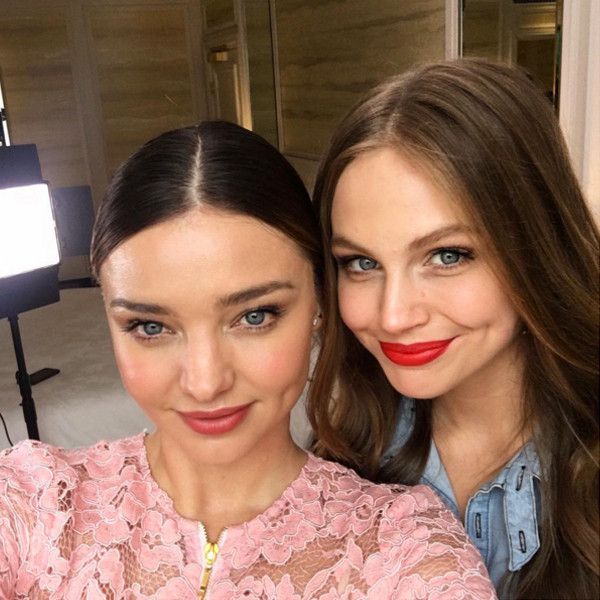 Ksenija Lukich, the Australian E! host and Miranda Kerr look dizzying in a selfie uploaded by the first one on Instagram. Sleek dark hair, beautiful blue eyes and almost identical bodies made the fans say that the two stars look like sisters: "Twinsies!"
Their eyebrows of a perfect shape and identical dimples make us believe it as well. Besides, a second photo shows that both of them have more than just cool wardrobes.
Kerr could be seen in a light pink lace gown and Ksenija wears thigh-high black boots and a chambray top. Both of them feature bold lips.
Miranda is promoting her cosmetic line in Australia (called Kora Organics). She will appear on Australia's Next Top Model as well.
2016-06-29