Madonna's Custody Battle with Guy Ritchie Over Rocco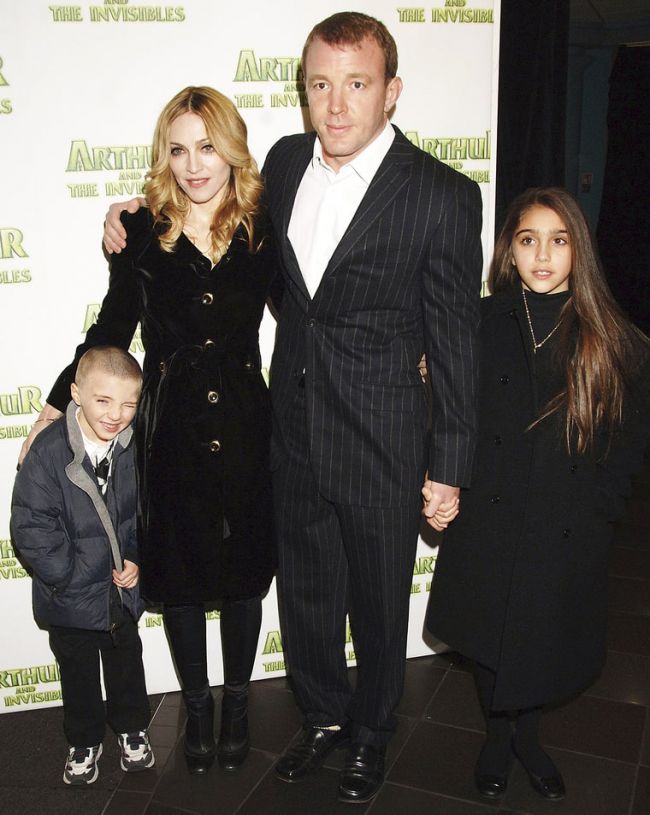 Madonna landed at Heathrow airport (London).
The star came back to the capital of Great Britain amid her custody battle. She was married to Guy Ritchie. The 57-year-old songstress and the British film director cannot share their son. Rocco is 15 years old now.
The pop star had a relaxed and fresh look in her oversized black coat and polka dot trousers. Her face was covered with black sunglasses. The celebrity has come back from her world tour called Rebel Heart that lasted for 8 months.
Meanwhile her son was living with his dad in London. Rocco refused to live in the NYC with Madonna and 3 siblings. Previous reports indicate that NY Supreme Court Justice ruled that the starry parents work out an amicable resolution for Rocco's sake. That was in March.
The justice stated that the child has not chosen living in a public way, unlike his parents. Rocco wants privacy.
The singer's lawyer stated that Ritchie allegedly allowed his son to not follow Madonna's request. Kaplan, the justice, denied her request.
2016-04-08