Madonna Copes with an Awkward Wardrobe Malfunction on Stage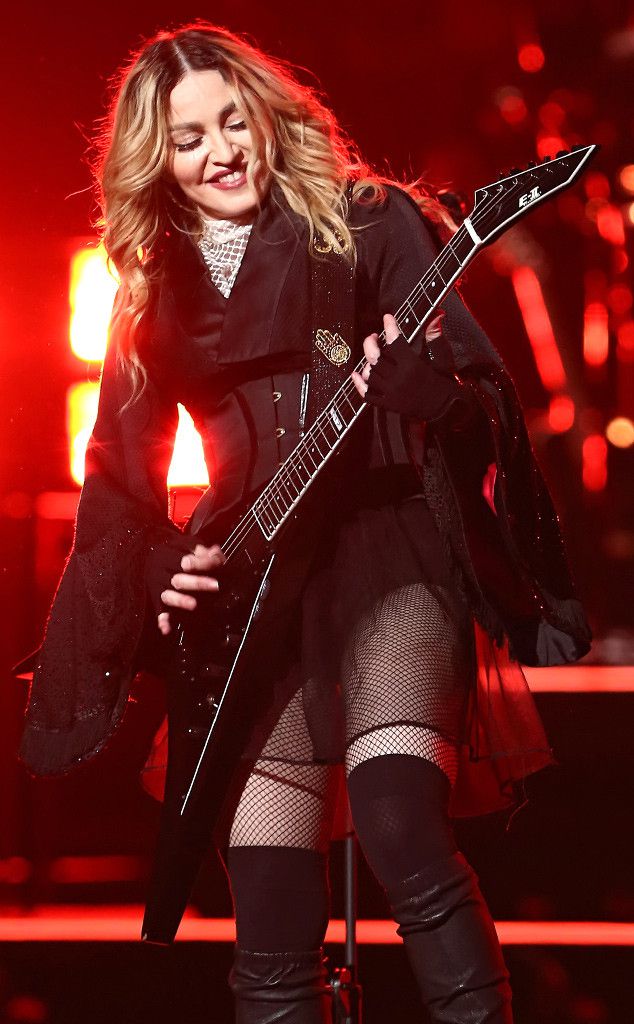 We have guessed the secret of nearly naked performers – clothing is not reliable it can let them down!
This is what happened with Madonna during the Rebel Heart show held in Bangkok this Monday. The star was performing "Material Girl" while the malfunction happened. Madge seemed to be caught in her enormous veil/headdress. Two of her backup dancers tried to help her, but the singer awkwardly struggled with it.
Madonna's fans quickly uploaded this moment on the Web. Everybody had to admit that the "Like a Virgin" coped with the malfunction like a pro. However, some admirers suggest that it was not a wardrobe malfunction at all, but a comically scripted routine of the star.
Madonna had her second performance in Thailand this Wednesday. Judging from the pictures, everything went perfectly well.
2016-02-11