Lindsay Lohan Lost Half Her Finger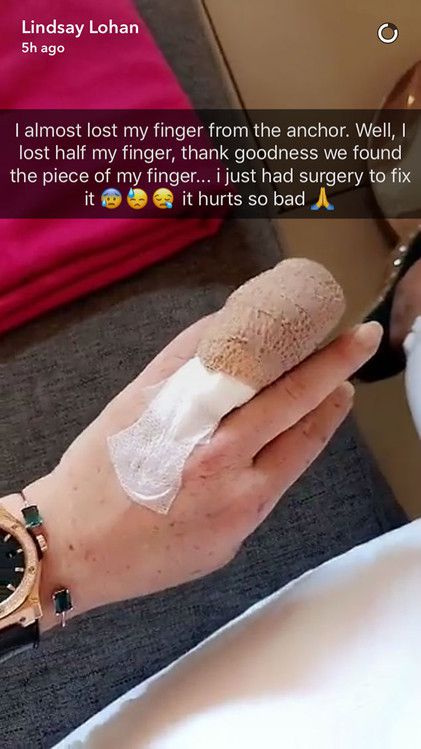 Lindsay Lohan was boating this Sunday and almost lost her ring. The star got caught in the boat's anchor. She lost half of her finger!
The star, 30, got entangled by the anchor's rope. It pulled the star down and she fell into the water. The top of her finger was cut off while Lindsey was trying to untangle herself.
She got lucky as the missing piece was found. A surgeon got the finger fixed.
Lohan is thankful to God that the piece of her finger was found. She uploaded a snap of her bandaged hand. We feel sorry for the star, her finger really hurts.
Admirers sent Lindsey encouraging messages via social media. They wish her to get well soon.
2016-10-03