Lily-Rose Depp is Relaxing amid Johnny Depp's Divorce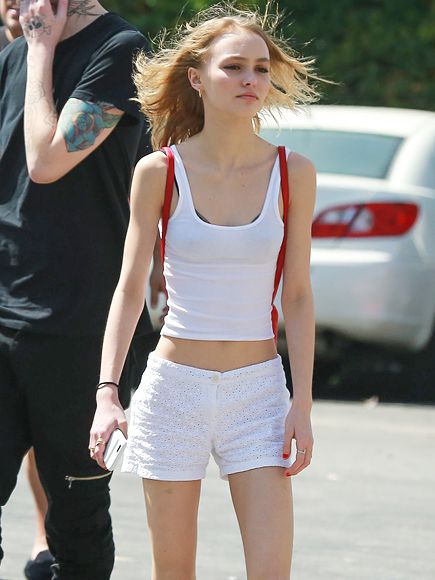 Lily-Rose Depp appears on public more often. Meanwhile Johnny Depp, her father is in the middle of divorce from Amber Heard.
Depp's 17-year-old daughter had relaxed outlook during her afternoon outing. She went out with some friends in LA. Ash Stymest, her boyfriend was also present. The company had a meal at a Studio City restaurant. Ash and Lilly-Rose looked adorably together.
The girl wore white shorts and a white tank top exposing her lower midriff. Lilly-Rose also had a bright red backpack.
Meanwhile Heard levies abuse allegations against Depp.
Previously Lilly-Rose defended her dad. She shared a sweet Instagram message which read that Johnny is the "most loving person" she is acquainted with.
2016-06-08