Lady Gaga about Prince: ''God needed You Upstairs to Innovate in Heaven''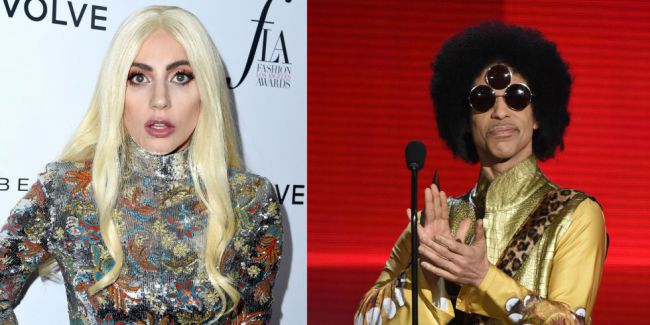 Lady Gaga is sure that even after his death, Prince will be able to influence the industry of music.
Prince died at his Paisley Park estate situated in Minnesota last Thursday. The singer paid tribute to the passed-away legend. Lady Gaga wrote on social media that she feels that the souls hover for a moment and then rest or are recycled into the consciousness of a newborn baby or an already living being.
She finds it amazing that Prince shared his soul with the world so deeply. The star is sure he will give much more from the beyond.
Gaga uploaded a photo of the "Purple Rain" performer and thanked for sharing his life with us. The songstress is sure that God needed Prince early upstairs to innovate in heaven.
Writing on Twitter, Gaga noticed that she is going to miss Prince, the man who gave so much to music and to the world. She also posted lyrics from the music icon's song "Sign O'The Times."
2016-04-25