Kylie Jenner Wears Blue Body Paint. Only!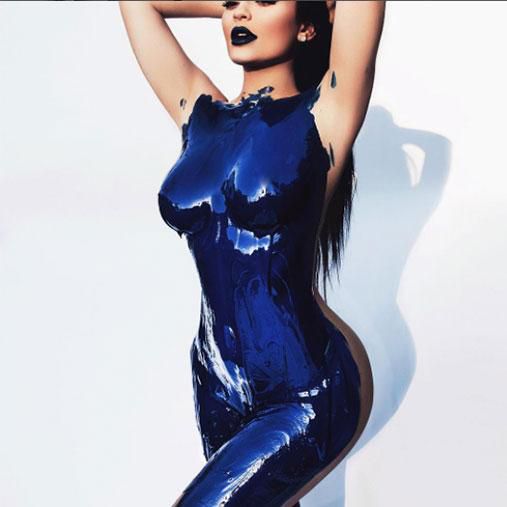 Kylie Jenner revealed 3 jaw-dropping news in 24 hours. The first was that Kylie Cosmetics is receiving a brick-and-mortar make-up store.
Then Jenner surprised us with her decision to return to dark hair. This morning the star uploaded photos where is covered with body paint only. You need to have a look at that!
That was a photo from a secret project with Sasha Samsonova. Nobody knows what the project is about. Not long ago Kylie worked with Sasha for a seductive topless shot taken for Complex magazine.
The star is clad in blue body paint only. Has she taken inspiration from Kim Kardashian West, her elder sis?
2016-11-09