Kourtney Kardashian in a One-Piece Swimsuit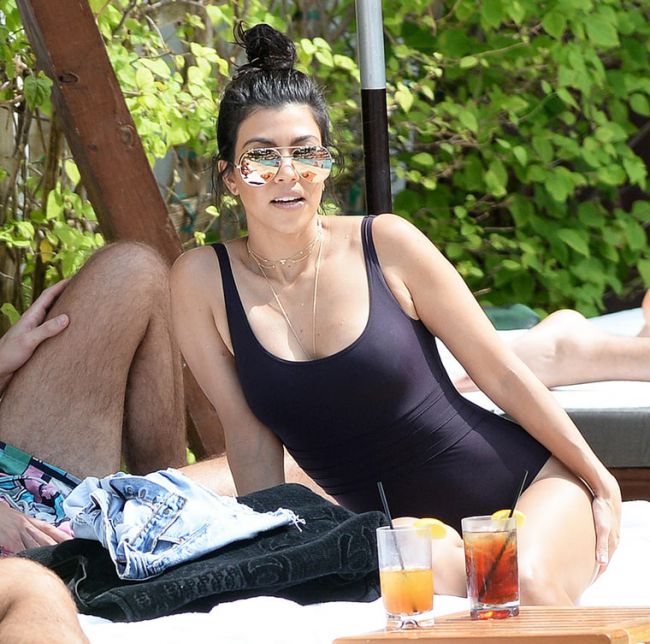 Kourtney Kardashian rocked her svelte beach figure in a classic black one-piece bathing suit. The star spent time in Miami during her friend's wedding. That was on April 23.
The reality star is in a perfect fit. She looked very happy. Kourtney lounged with her pals near the pool in the swimsuit. The star's hair sat on top of her head in neat topknot. She also wore oversized sunglasses.
The mother of three simply captioned the snap of herself and pals: "Miami."
The celebrity, 37, was seen in a see-through black lace dress later in the evening. Kardashian posed for a video taken by her friend. She was sipping on a Corona.
Kim, the star's younger sister, also appeared on social media the same night. She showcased lots of body parts of her A-list friends. There were legs, backs, side boobs in a series of NSFW photos made in black-and-white.
2016-04-25